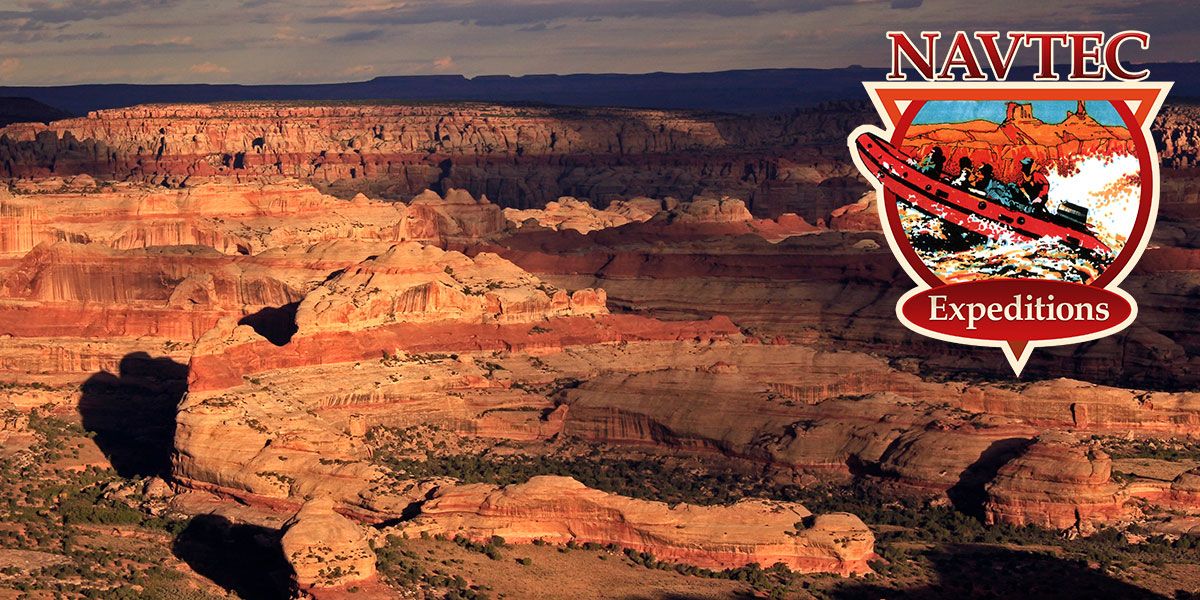 Needles 4X4/Hiking Tour $312 Adult & $302 Youth
Book Now
Explore with us a remote canyon that few rarely see. Lavender Canyon is indeed a jewel of Canyonlands National Park. It is full of archeological sites, giant stone arches, and stunning beauty in every direction. From red to orange striped sandstone with yellow honeycomb facets and dark purple mesas and towers, Lavender is picturesque.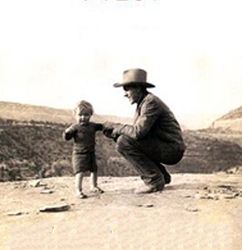 We drive on Hwy 191 to the southern entrance of Canyonlands National Park near Church Rock. We'll pass one of Utah's first and still operational ranches before we enter the Needles and Lavender Canyon.
David Lavender, a rancher-turned-author was a cowboy at the Dugout Ranch.
"The world is awake-except the canyon, its bottom still lost in fathomless black. Slowly the sun climbs higher. Deep down the purple shadows stir and swirl. Light breaks through the blackness, tinting the walls." David Lavender
We follow a meandering arroyo across desert landscape to experience a small part of what inspired Lavender to write so eloquently about the American West.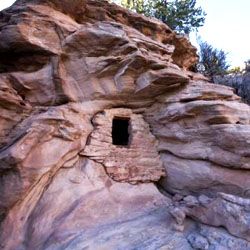 There are two major creek crossings with steep banks along the 4X4 trail. Watch the canyon walls, many arches and archeological sites may be viewed right from the road.
An alcove with five cylindrical dwellings must have provided a comfortable shelter for the Ancestral Puebloeans who previously occupied this area.
Among the abundant arches to be discovered are Caterpillar, Handhold, Teapot, and the enormous Cleft Arch. We'll take in one of these masterpieces over a buffet style picnic lunch that is included in the trip.
Lavender Canyon is undeveloped and deliberately left in a primitive state. This remote wilderness trip is a spectacular all day National Park experience.
---
Call us toll free 1-800-833-1278
Book Now
Trip Details:
Your full-day Lavender Canyon tour departs at 8:00 AM. Meet us at the NAVTEC Expedition office 15 minutes prior to departure. We are located at 321 N. Main St. Moab, Utah. Pick-up from local hotels, motels, and campgrounds is also available upon advance request. We will take you to the Needles in our comfortable 4X4 vehicles and return you when the trip ends. Reservations are recommended, certain trip minimums apply.
Trips Operate:
Times:

8:00 AM -- Leave Navtec office (arrive 15 minutes early)
6:00 PM -- Arrive back in Moab

Cost:
$312 Adult & $302 Youth (16 and under) + tax
Included:

National Park Tour by Four Wheel Drive Vehicle
Pick-up from your motel or campground, if needed
Ice water and lemonade
Quality lunch
Licensed experienced guide service

Not Included:

Gratuities to guides
Signature on required "Acknowledgement of Risk" form

What to bring:

Sunglasses, sunscreen, visor or hat (sun protection)
Water bottle, we have the refills
Sturdy foot wear
Day Pack (handy if you have one)
Cell Phones and cameras carried at own risk

Reserve Today!

Book Now


RESERVATIONS & CANCELLATIONS:
Call us at 1-800-833-1278

To set up a reservation you can book online, or give us a call at 435-259-7983

Cancellations made 24 hours or more prior to departure receive a full refund less a $10 per person cancellation fee.

Sorry no refunds within 24 hours of departure WITHOUT EXCEPTION

NAVTEC Expeditions assumes no financial responsibility for personal injury, emergency evacuation, or equipment lost in any way.

A three passenger minimum is required for this tour to operate. If the minimum is not met you will be offered a different departure, the option to pay the third fare, or given a full refund.

We reserve the right to cancel or modify any trip. In such cases, we cannot be responsible for paying any expenses you may have incurred other than to refund monies due to you for tour price.