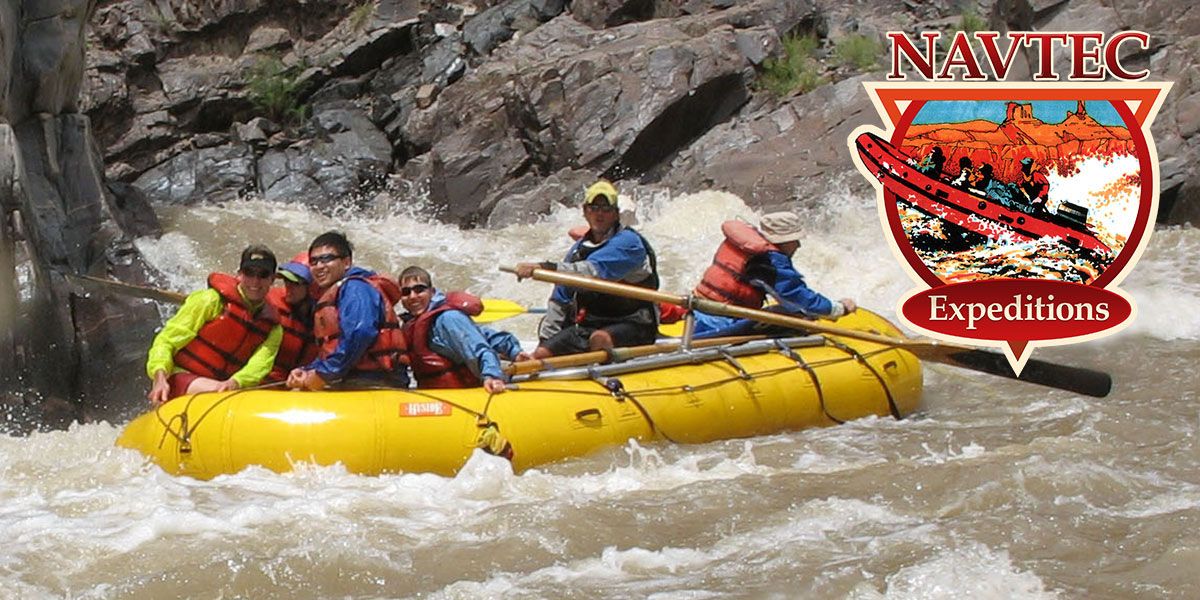 Class III to Class IV $225 Adult & $225 Youth
Book Now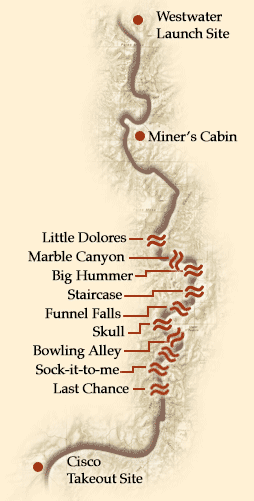 Westwater Canyon combines challenging whitewater and stunning scenery. You can enjoy all of it on NAVTEC's one day Westwater expedition.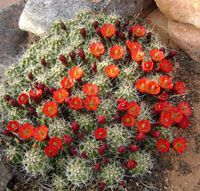 Boatmen row you down the Colorado River's steep narrow gorge, expertly negotiating rapids; while you take in the sights and sounds of this remarkable canyon. Paddle rafts provide more active participation and are available on most trips.
The Colorado River through Westwater Canyon is known for its wildlife, thrilling whitewater and canyon geology. At noon we'll find a nice beach and pull ashore. After a great lunch you'll have time to relax in the shade, take pictures and enjoy the beauty of the canyon.
Twelve class III/IV rapids with names like Funnel Falls, Skull, and Sock It To Me challenge river runners.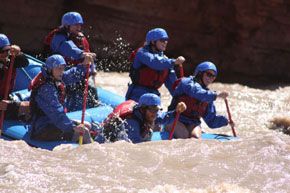 Westwater Canyon was created where the Colorado River cut across the edge of an ancient Precambrian mountain range. This is the oldest rock exposed on the planet at 1.75 billion years, almost half the age of earth. This very hard basement rock forces the river into a narrow canyon creating outstanding whitewater.
You'll never forget this first class adventure! Space is limited. Call our office for current information.
---
Call us toll free 1-800-833-1278
Book Now
Trip Details:
Your one day Westwater expedition departs 8:00 AM from NAVTEC Expeditions. Our office is located at 321 N. Main Street in Moab, UT. Please arrive 15 minutes early to check in. We return to our office at about 6:00 PM. Trip departure dates are listed below. Contact us for charter trips or special dates. All ground transportation is included. Reservations are required, certain trip minimums apply.
2024 Dates:

March 9, 13, 16, 20, 23, 27, 28, 29, 30, 31
April 3, 6, 10, 13, 17, 20, 24, 27
May 1, 2, 3, 6, 7, 8, 9, 12, 13, 15, 16, 20, 22, 26, 27, 29, 30
June 2, 6, 10, 12, 13, 20, 30
July 1, 4, 11, 18, 29
August 5, 7, 12, 14, 22, 28
September 2, 4, 9, 11, 12, 13, 16, 18, 20, 23, 24, 25, 26, 27, 29, 30
October 2, 5, 9, 12, 16, 19, 23, 26, 30

Times:

8:00 AM -- departure from NAVTEC office
10:00 AM -- put-in for Westwater Canyon
6:00 PM -- approximate return to Moab

Cost:
$225 Adult & $225 Youth (Govt use fee not included)
Included:

Oar boat and paddle raft options depending on availability
Quality buffet style lunch
All meals and snacks while on the river
Ice water refills, and Lemonade
Coast Guard approved life jackets, river bags and camera box
Transportation from our office to the river put-in and return
Pick-up from your motel or campground, if needed
Licensed experienced guide service

Not Included:

Gratuity to guide
Soft drinks (bring your own -- we provide a cooler and ice)
Signature on required "Acknowledgement of Risk" form
Wetsuit (required on certain trips)

What to bring:

Reusable Water bottle (we have the refills)
Sturdy footwear, Please No flip flops
Light colored quick dry clothing (not cotton)
Rainsuit (both pant and jacket)
Change of clothes
Spring and Fall base layers: long johns, sweater, polartec, wool
Swim suit or fast drying shorts
Long sleeve shirt if you're sensitive to the sun
Sun screen and lip balm
Hat with a visor (a must for sun protection)
Sunglasses with securing strap
Cell Phones and Camera, Carried at own risk

Reserve Today!


RESERVATIONS & CANCELLATIONS: Call us at 1-800-833-1278

To set up a reservation you can book online, or give us a call at 435-259-7983

Cancellations made 24 hours or more prior to departure receive a full refund less a $10 per person cancellation fee.

Sorry no refunds within 24 hours of departure WITHOUT EXCEPTION

NAVTEC Expeditions assumes no financial responsibility for personal injury, emergency evacuation, or equipment lost in any way.

A five passenger minimum is required for this tour to operate. If the minimum is not met you will be offered a different departure, the option to pay the third fare, or given a full refund.

We reserve the right to cancel or modify any trip. In such cases, we cannot be responsible for paying any expenses you may have incurred other than to refund monies due to you for tour price.