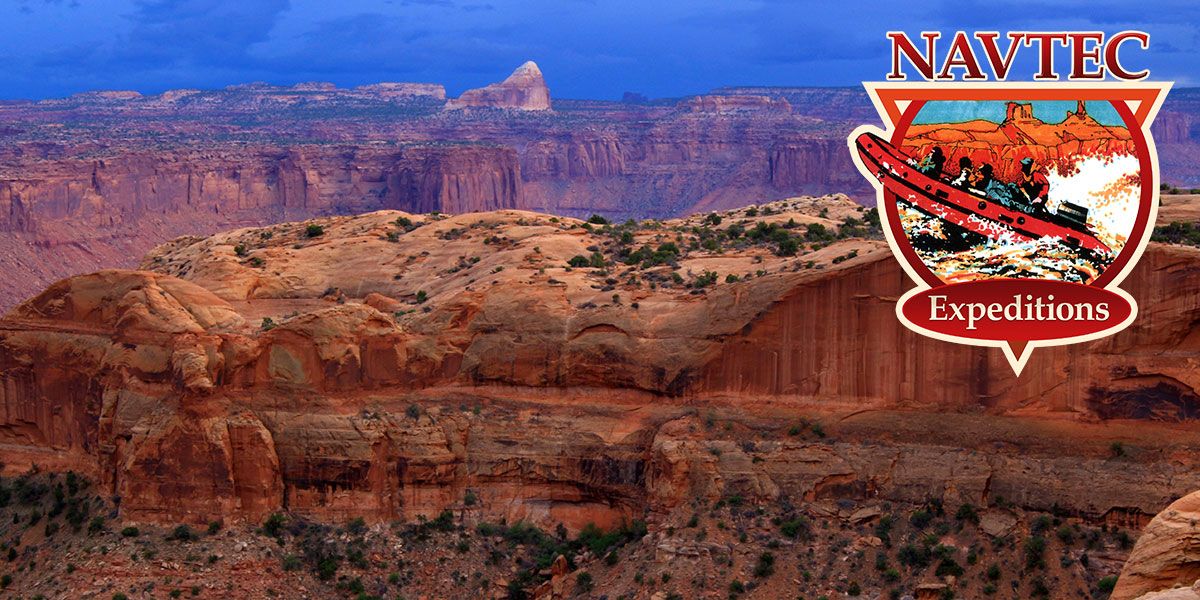 4WD/Hiking Maze District $630
Book Now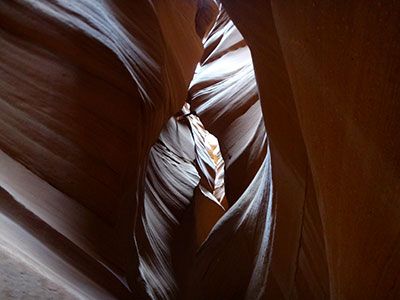 If you are searching for desert solitude, this is it. Travel from Moab, Utah across the Green River Desert to the Maze District of Canyonlands National Park. This two day backcountry 4X4 adventure includes hikes to Horseshoe Canyon, and the High Spur slot canyon.
Our first stop along the way is a canyon where moonshiners once hid a whiskey still. This short hike offers big time photo opportunities. While the hikes on this trip are moderate to strenuous in difficulty they are all non-technical. (Those interested in rappelling should look at our canyoneering section.)
We spend the afternoon visiting Horseshoe Canyon. A wonderful hike leads us to elaborate life sized rock art panels, considered the finest in North America. The hike is three and half miles and has 650 feet of elevation loss and gain. Read more here about this canyons archeology.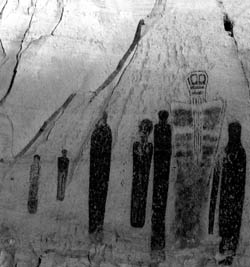 After hiking out of Horseshoe we set camp above Millard Canyon. Breathtaking views of Canyonlands National Park are enjoyed throughout the evening. Guides prepare a delicious dinner, cowboy style, over coals in cast iron.
We start the next day with hot coffee and the excitement of High Spur Canyon. Within minutes of hiking the High Spur slots up, obstacles are easily overcome with a little teamwork. As the canyon deepens we encounter the Circle, a 400 yard loop of slot canyon.
This section of sinuous curves is a photographers dream! The canyon walls alternate between open and slot as we continue down canyon.
After about three hours of slots we come to the hikers exit. We leave Hans Flat and the Maze behind us as we make our way across a sand blown desert where wild burros are often spotted.
---
Call us toll free 1-800-833-1278
Book Now
Trip Details:
Your two-day Maze Expedition begins at 8:00 AM from the NAVTEC office in Moab. Please arrive at our office 15 minutes early. After 2 days in the Maze we return to our office at about 7:00 PM by vehicle. Trip departure dates detailed below. All meals while on the tour are included. Contact us for Charter groups or special dates. Reservations required certain trip minimums apply.
Trips operate:
Times:

8:00 AM -- departure from NAVTEC office
7:00 PM -- approximate return to Moab by vehicle

Cost:

$630/person + tax

Included:

National Park 4x4 tour
All meals while on the trip
Ice water, lemonade, and breakfast drinks
Pick-up from your motel or campground, if needed
Licensed experienced guide service

Not Included:

Soft drinks (bring your own -- we provide a cooler and ice)
Gratuities to guides
Signature on required "Acknowledgement of Risk" form
Tent, sleeping bag, ground cloth or pad (rentals available)

What to bring:

Reusable water bottles (3 liters capacity)
Sturdy footwear for hiking
Light colored clothing
Rainsuit (both pant and jacket)
Change of clothes
Spring and Fall base layers: long johns, sweater, polartec, wool
Spring and Fall: warm hat, gloves, jacket
Shorts and t-shirt
Long sleeve shirt if you're sensitive to the sun
Sun screen and lip balm
Hat with a visor (a must for sun protection)
Sunglasses with securing strap
Cell Phones and Cameras, carried at own risk
Small day pack
Flashlight (extra batteries)
Toiletries, personal medicines, skin lotion, insect repellent
Camp clothes: t-shirt, long pants, socks, fleece jacket

Reserve Today!

Book Now


RESERVATIONS & CANCELLATIONS:
Call us at 1-800-833-1278

To set up a reservation you can book online, give us a call, or email us at

This email address is being protected from spambots. You need JavaScript enabled to view it.

. Payment in full is due when making reservations online.
If you prefer to put down a deposit to hold the trip give us a call. A minimum $100 per person deposit confirms your spot with the balance will be due no less than 30 days prior to departure.
Cancellations made 31 or more days prior to departure receive a full refund less a $50 per person cancellation fee. Sorry no refunds within 30 days of departure WITHOUT EXCEPTION.
If you are concerned about the possibility of having to cancel, we strongly suggest you purchase trip cancellation insurance to protect your vacation investment.
NAVTEC Expeditions assumes no financial responsibility for personal injury, emergency evacuation, or equipment lost in any way.