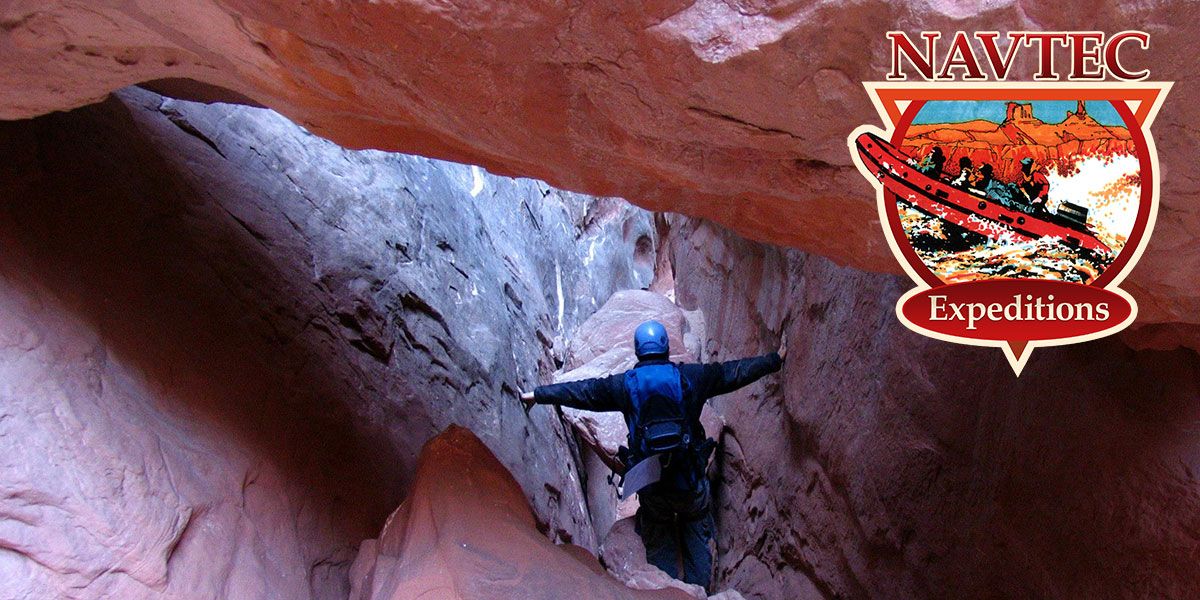 Technical difficulty moderate $345
Book Now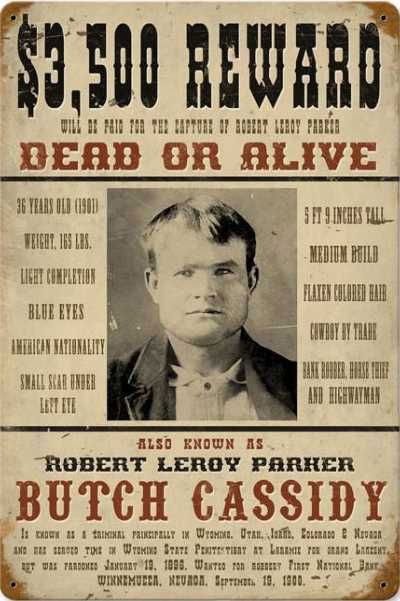 The Robbers Roost is a world class deep slot canyon. Although technical, with four rappels, this one day canyoneering adventure can be enjoyed by beginners. The endeavor is challenging, strenuous, and rewarding. Ideal for those in pursuit of a wilderness experience.
Expect a full day as we travel to the remote and seldom visited Robbers Roost where outlaws like Butch Cassidy and the Sundance Kid hid-out.
The canyoneering is not difficult in comparison to most technical canyons, but you will need to be reasonably fit. Our route is a strenuous five miles and involves some short sections of scrambling, climbing, and chimneying.
The hike starts out down a sandy wash to our first obstacle, a 30 foot drop into a boulder-choked slot canyon. Guides explain the gear and clip you into the rope before you descend. This is where the fun begins!
Enjoy the convoluted sandstone walls as we use a little teamwork to defeat the canyons many obstacles. A short ways down we rappel a 30 foot pour off and are into a very beautiful section of narrows. This deep slot is mostly a walk through and wide enough for even the big guys to easily pass.
Our third rappel is a 75 foot two tiered drop into another section of narrows, even darker than the previous. This slot canyon is very photogenic and provides numerous opportunities for taking outstanding pictures.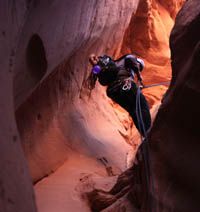 The Robbers Roost Canyon contsricts and opens as we down climb, squeeze and stem to the final 40 foot rappel into a natural cathedral. Past the last rappel our obstacles do not relent.
Our escape from the Roost is up a narrow chimney. We climb two opposing rock faces, by placing our backs and hands against one face and our feet against the other. These sections of chimneying are short and rewarded with stunning canyon scenery. We leave the heart of outlaw country behind, and make our way across a sand blown desert where wild burros are often spotted.
---
Call us toll free 1-800-833-1278
Book Now
Trip Details:
Your one-day Robbers Roost canyoneering trip departs 7:00 AM from NAVTEC Expeditions. Our office is located at 321 N. Main Street in Moab, UT. Please arrive 15 minutes early to check in. After a full day in the canyon we return to our office at about 7:00 PM. All ground transportation is included. Reservations are required certain trip minimums apply.
Trips Operate:
Times:

7:00 AM -- departure from NAVTEC office
7:00 PM -- return to NAVTEC Expeditions by 4X4

Cost:

$345/person + tax

Included:

Technical gear (Harness, Helmets, Ropes)
4 rappels
Quality lunch with ice water & lemonade
Ground transportation from our office to the canyon and return
Pick-up from your motel or campground, if needed
Licensed experienced guide service

Not Included:

Soft drinks (bring your own -- we provide a cooler and ice)
Water Bottles
Gratuities to guides
Signature on required "Acknowledgement of Risk" form

What to bring:

Reusable Water bottles (3 liters capacity)
Small day pack
Sturdy footwear, please no flip flops or hard soled hiking boots
Head lamp
Light colored clothing, long sleeve shirt and pants
Spring and Fall base layers: long johns, and pull over fleece
Hair tie for long hair
Sun screen and lip balm
Hat with a visor (a must for sun protection)
Sunglasses with securing strap
Cell Phones and Cameras, carried at own risk

Reserve Today!

Book Now


RESERVATIONS & CANCELLATIONS:
Call us at 1-800-833-1278

To set up a reservation you can book online, or give us a call at 435-259-7983

Cancellations made 24 hours or more prior to departure receive a full refund less a $10 per person cancellation fee.

Sorry no refunds within 24 hours of departure WITHOUT EXCEPTION

NAVTEC Expeditions assumes no financial responsibility for personal injury, emergency evacuation, or equipment lost in any way.

A three passenger minimum is required for this tour to operate. If the minimum is not met you will be offered a different departure, the option to pay the third fare, or given a full refund.

We reserve the right to cancel or modify any trip. In such cases, we cannot be responsible for paying any expenses you may have incurred other than to refund monies due to you for tour price.