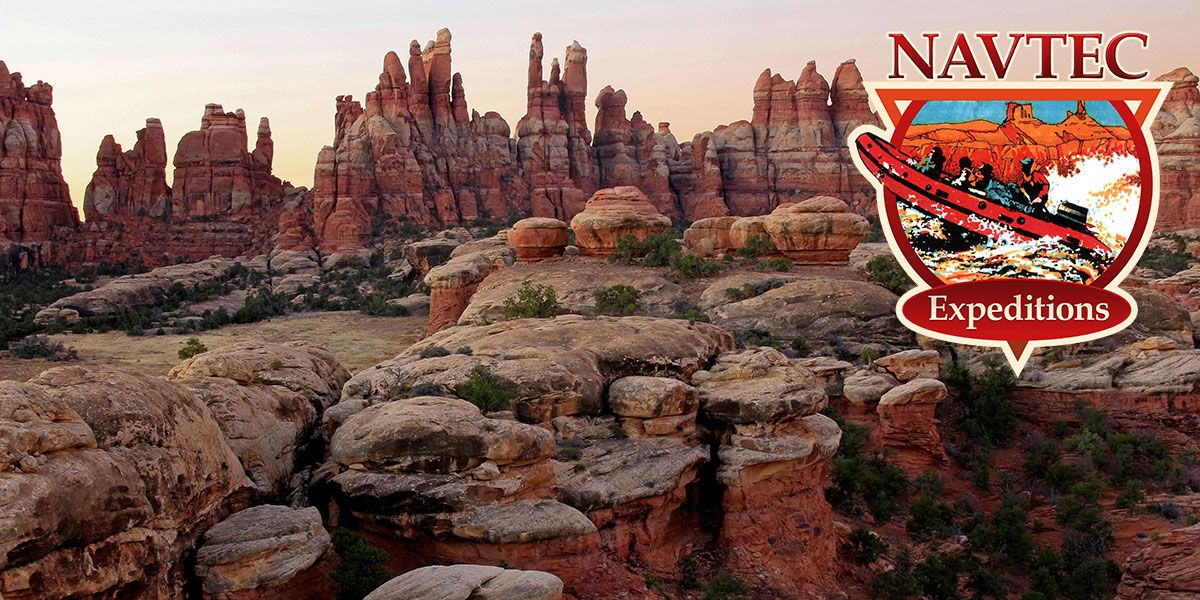 Needles 4X4/Hiking Tour $312 Adult & $302 Youth
Book Now
Depart the NAVTEC Expeditions headquarters for a full day adventure to Chesler Park in the heart of the Needles District of Canyonlands National Park. We travel in heavy duty yet comfortable 4X4 vehicles.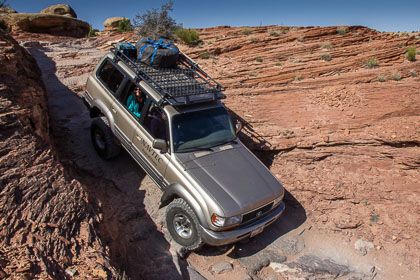 Scenic vistas and incredible views are enjoyed throughout the adventure. Our route takes us over famous Elephant Hill, renowned for its difficulty as one of the most challenging trails in Southeastern Utah. We'll see the Devil's Kitchen along the way and cruise down Devil's Lane before encountering SOB Hill, another challenge on the trail to our 4X4 vehicles.
Colorful inspiring rock formations, pinion, juniper and the fragrance of sage brush entice the senses. Numerous species of cacti, active bird populations, various lizards, Mule Deer and Big Horn Sheep are frequently observed. We'll see incredible rock art along the way, all under the vibrant, blue sky of the desert southwest.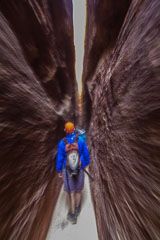 The incredible landforms of the Needles are beautiful beyond description and entirely unique in their grandeur. All who visit here are in awe. After a relaxing lunch we will hike the "Joint Trail" to the spacious pastures of Chesler Park, one of the most spectacular sights in Canyonlands. The "Joint Trail" provides a good walking surface, but does have a fairly steep uphill pitch to it. The trail is three miles long, round trip, and participants can expect a strenuous hike. We have limited hiking time and elderly hikers should be in good shape. The hike is optional and some prefer to relax at the vehicle while others hike. Either way you experience the spectacular beauty and remote silence of the Needles. Certainly, one of the premiere 4X4 tours in the country.

---
Call us toll free 1-800-833-1278
Book Now
Trip Details:
Your full-day Chesler Park tour departs at 8:00 AM. Meet us at the NAVTEC Expedition office 15 minutes prior to departure. We are located at 321 N. Main St. Moab, Utah. Pick-up from local hotels, motels, and campgrounds is also available upon advance request. We will take you to the Needles in our comfortable 4X4 vehicles and return you when the trip ends. Reservations are recommended, certain trip minimums apply.
Trips Operate:
Times:

8:00 AM -- Leave Navtec office (arrive 15 early)
6:00 PM -- Arrive back in Moab

Cost:
$312 Adult & $302 Youth (16 and under) + tax
Included:

National Park Tour by Four Wheel Drive Vehicle
Pick-up from your motel or campground, if needed
Ice water and lemonade
Quality lunch
Licensed experienced guide service

Not Included:

Gratuities to guides
Signature on required "Acknowledgement of Risk" form

What to bring:

Sunglasses, sunscreen, visor or hat (sun protection)
Water bottle, we have the refills
Sturdy foot wear
Day Pack (handy if you have one)
Cell Phones and cameras carried at own risk

Reserve Today!

Book Now


RESERVATIONS & CANCELLATIONS:
Call us at 1-800-833-1278

To set up a reservation you can book online, or give us a call at 435-259-7983

Cancellations made 24 hours or more prior to departure receive a full refund less a $10 per person cancellation fee.

Sorry no refunds within 24 hours of departure WITHOUT EXCEPTION

NAVTEC Expeditions assumes no financial responsibility for personal injury, emergency evacuation, or equipment lost in any way.

A three passenger minimum is required for this tour to operate. If the minimum is not met you will be offered a different departure, the option to pay the third fare, or given a full refund.

We reserve the right to cancel or modify any trip. In such cases, we cannot be responsible for paying any expenses you may have incurred other than to refund monies due to you for tour price.